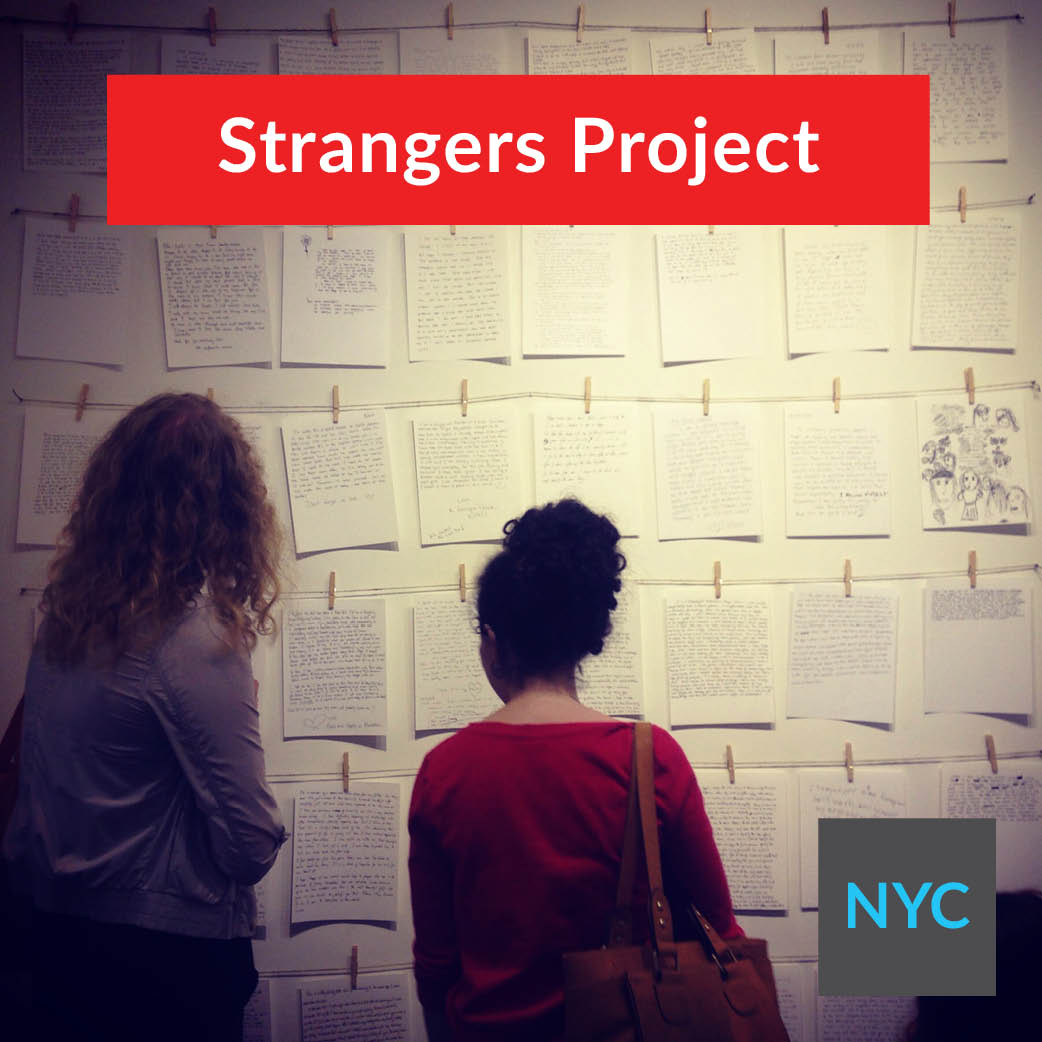 PROJECTS
The Strangers Project
DATE OF POP-UP
DURATION
ATTENDANCE
LOCATION
Lower East Side, NEW YORK
BENEFITS
Exposure

New stories gathered

Books Sold

Many Tears Shed
As explained by the founder, Brandon Doman:

Have you ever looked at someone and wondered "What's Your Story?"I've always been deeply curious other people. One day I decided to do something about it.
The Strangers Project is a collection of over 15,000 anonymous handwritten "journal entries" shared spontaneously by passing strangers. I ask people to write about anything they want—as long as it's true. When people share their stories, we can explore the connections that make us human. Every day we visit work, school, cities, and businesses. We sit next to one another on trains, on buses and in cars. We take care of our families and friends, and of ourselves. Every day, we choose what we expose to one another.
Sharing stories helps us learn about each other, and in turn, about ourselves. For a moment, it doesn't matter if you're a business person, a student, a homeless person, a secretary, a teacher, a child, a doctor, a traveler, a mother or a father—we all share something common. We can be people and we can invite those around us in, and for a moment, we can share something real. Every person that you pass on the street has a story to share. We are all just waiting for the right time for someone else to listen.
> MORE ABOUT THE STRANGERS PROJECT