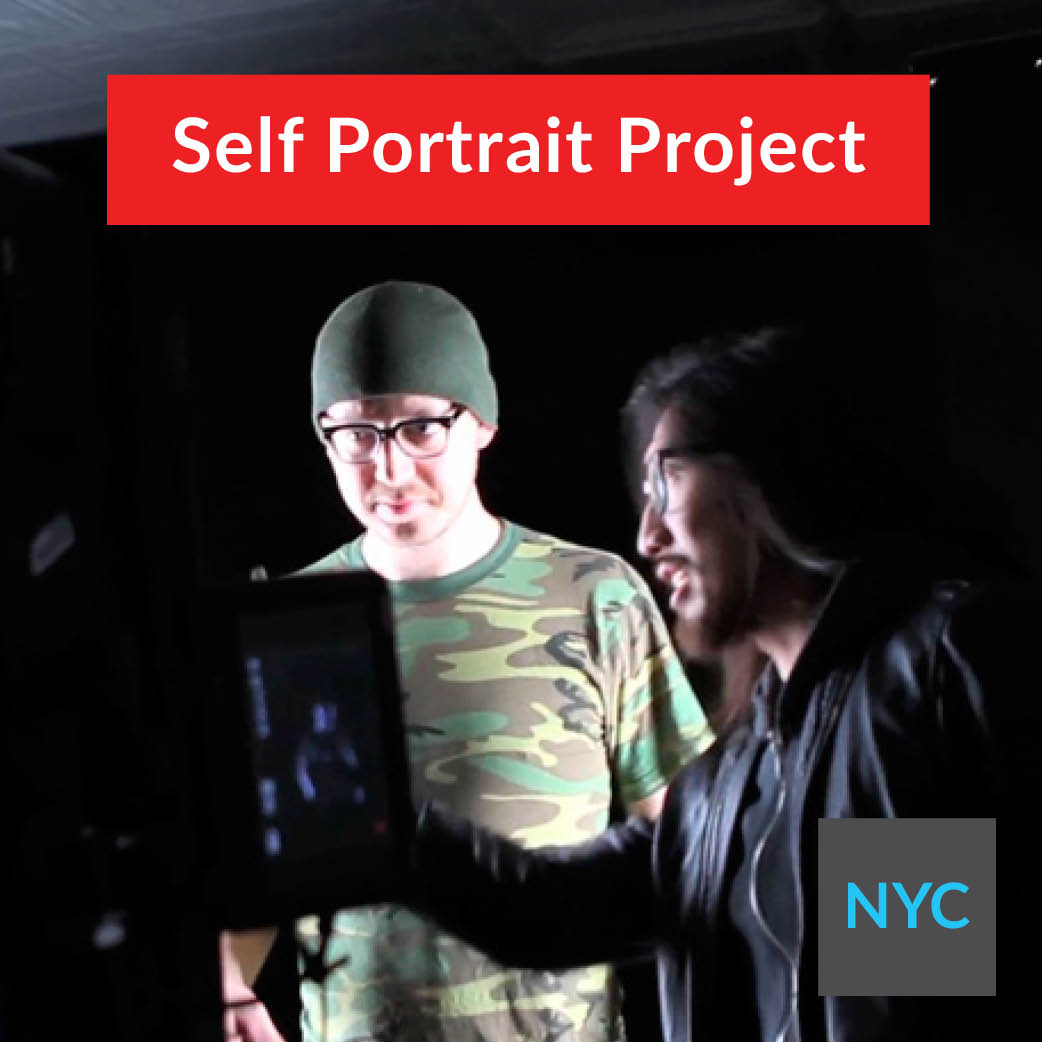 PROJECTS
Self Portrait Project
DATES OF POP-UP
Nov 8, Nov 9, 2014

May 30, Sep 11, Sep 18, 2015
DURATION
ATTENDANCE
LOCATIONS
Lower East Side, NEW YORK

South Street Seaport, NEW YORK
BENEFITS
Exposure for project

New portraits created
The Self-Portrait Project is a work-in-progress that seeks to capture the zeitgeist of New York City and beyond. It is essentially a glorified photobooth utilizing a large, two-way mirror, with a camera set up on the transparent side and the participant located on the mirror side. Using a remote trigger & the mirror's reflection, the participant chooses how and when to photograph him/herself.

In the simple act of letting the model be photographer, the dynamic of the photo changes - as does the energy - and therefore the final image. Giving someone who is accustomed to having their picture "taken" the opportunity to document their own likeness under their own terms produces images that address issues of vanity and insecurity, empowerment and self-awareness, superficiality and substance. As the photographer *and* model, you are wholly responsible for the images you create of yourself.

The Self-Portrait Project begins with a metaphorical premise: that to catalyze a positive and healing inertia in the world, one must first see one's self honestly in the mirror and then, to take responsibility for what one sees.